Workers Compensation Attorneys
---
Let us fight for the justice and compensation you deserve.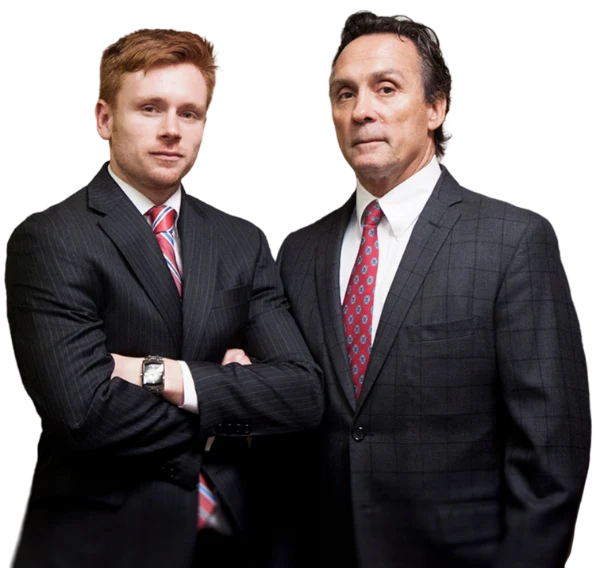 Injured at Work? You May Be Entitled to Workers' Compensation.

---
Accidents can happen when you least expect them, particularly at work where you spend most of your week.
If you were injured at work, you may be entitled to workers' compensation for your injuries and to have your medical paid and some of your wages paid while you're off of work to recuperate from workplace injuries.
Some employers and their insurance companies try to deny these benefits or undercut them. Denial of workers' compensation benefits creates a financial hardship for many disabled workers in St. Louis and St. Charles counties and their families.
At the Krupp Law Firm, we are experienced in litigating workers' compensation cases throughout Missouri. Our Workers Compensation Attorneys represent victims whose work-related injuries have interfered with their ability to work.
While there are laws that protect workers in this type of situation, hiring an experienced Workers Compensation Attorney in the St. Louis metro area ensures that you and your loved ones receive the compensation you are entitled to receive.
Common Types of Benefits Covered by Missouri Workers' Compensation Laws
Missouri workers' compensation laws provide important protections for employees who have suffered a work-related injury or illness. These benefits can help cover medical expenses, lost wages, and more.
Medical benefits are one of the most important types of coverage provided by Missouri workers' compensation law. These include payment for any necessary medical treatment related to an employee's injury or illness that occurred on the job. This includes doctor visits, hospital stays, medications, physical therapy, prosthetic devices (if needed), and other treatments deemed medically necessary by your doctor.
Temporary Wage Replacement While You're off Work
When an employee is unable to work due to their workplace injury or illness they may be eligible for wage replacement benefits through Missouri workers' compensation law. Generally speaking, these payments will replace up to two-thirds of what you were earning before your disability began while also taking into account any applicable deductions such as taxes and Social Security withholdings from your paycheck prior to becoming disabled. If you are able to return back to work in some capacity but earn less than what you did prior then you may still be eligible for partial wage replacement depending on how much less you are making now compared with before the incident happened
Permanent Disability Benefits
Employees who suffer permanent disabilities as a result of their workplace injuries may be entitled to additional financial assistance beyond their regular wage replacement payments under Missouri's Permanent Total Disability program (PTD). PTD provides weekly cash payments based upon the degree of impairment caused by the disabling condition which could range from 20% - 100%. Additionally if it is determined that your disability is 40% or greater then it would qualify under The Supplemental Earnings Benefit Program (SEB) which provides further financial assistance over time until retirement age is reached
In cases where an employee dies due to a workplace accident in Missouri, there are death benefits available for surviving family members including spouses, children, parents, siblings, and certain other close relatives designated as dependents within state guidelines. These funds can help pay funeral costs and medical bills left behind after passing away plus ongoing living expenses like rent, mortgage, utilities, etc . so that families don't have to worry about these things during difficult times ahead following the loss of a loved one.
These four types of benefits coverage outlined here represent just some examples associated with worker protection under current state regulations regarding Worker Compensation Law in Missouri There are certainly many other areas not discussed here so please contact an experienced St. Louis attorney to discuss your case.
Learn About Your Legal Options
Take The Next Step and request your free consultation.