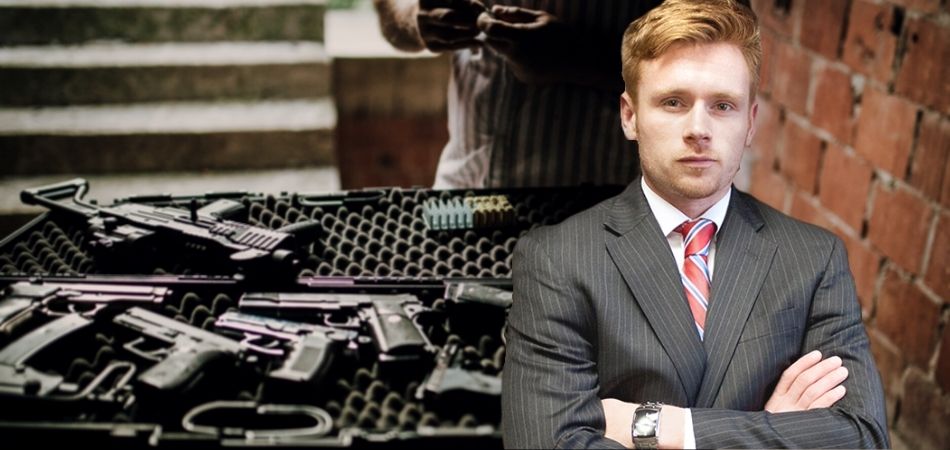 Weapons Charges
Crimes and Consequences In Missouri
---
Missouri is known to have some of the least restrictive laws regarding the possession of firearms by law abiding citizens. Still, there are many complicated laws and regulations which can lead to a firearms related charge ranging from misdemeanor to very serious felony charges.
Certain individuals don't have the right to carry a firearm. Common examples include those who have been convicted of a domestic violence charge, anyone who has been convicted of a felony but there are many scenarios in which someone may or may not be able to carry a firearm depending on their occupation, location or history.
Below you will to see an overview of Missouri law outlining some of the most common firearms related charges which occur in Missouri.
Unlawful use of weapons: A Misdemeanor to A Felony
Unlawful use of weapons charges are some of the most complicated criminal laws in Missouri with many exceptions and a huge variance in the severity of the penalty. Some of the most common ways you see an unlawful use of weapons charge in Missouri are as follows:
Carrying Firearms where restricted by Law.
Using a firearm in an angry or threatening manner; or has a firearm or projectile weapon readily capable of lethal use on his or her person.
While he or she is intoxicated, and handles or otherwise uses such firearm or projectile weapon in either a negligent or unlawful manner.
Discharges such firearm or projectile weapon unless acting in self-defense; or
Discharges a firearm within one hundred yards of any occupied schoolhouse, courthouse, or church building; or
Discharges or shoots a firearm at a mark, at any object, or at random, on, along or across a public highway or discharges or shoots a firearm into any outbuilding
Possession of Firearms and Drugs which are sufficient for a felony
Still, there are several other ways that you could be charged with unlawful use of weapons for a gun related charge and you should contact a gun charge defense lawyer at the Krupp Law Firm for advice.
Possession of a Defaced Firearm: B Misdemeanor
A person commits the crime of possession of a defaced firearm if he knowingly possesses a firearm which is defaced. There is also a charge for the act of defacing a firearm which is an A misdemeanor but is a much less common charge.
Unlawful Possession of a Firearm: D Felony
In Missouri, a person commits the offense of unlawful possession of a firearm if such person knowingly has any firearm in his or her possession and such person has been convicted of a felony under the laws of this state, or of a crime under the laws of any state or of the United States which, if committed within this state, would be a felony; or such person is a fugitive from justice, is habitually in an intoxicated or drugged condition, or is currently adjudged mentally incompetent.
How Krupp Law Firm Helps your Case:
The gun charge defense lawyers at Krupp Law Firm are experienced with gun-related charges. They are able to look at the evidence in your case and determine your strengths and weaknesses and whether your case should be taken to trial.
Contact a gun charge lawyer for St. Louis and St. Charles at the Krupp Law Firm for a free consultation on how to best proceed with your case.