St. Louis Hospital Negligence Attorneys
---
Let us fight for the justice and compensation you deserve.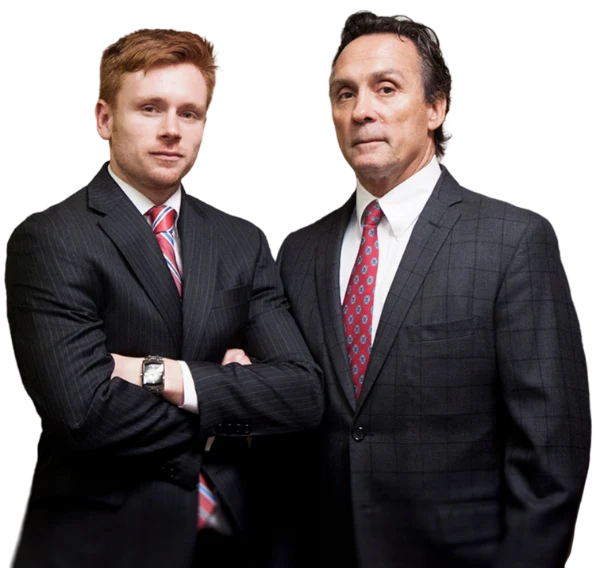 Hospital Negligence in a Medical Malpractice Case.

---
Hospital negligence occurs when a hospital or health care facility fails to follow the duty of care they owe to patients. Hospital negligence and medical malpractice can be a very complicated area of law. You need a lawyer with the right education and experience to guide you step-by-step through your case. The Krupp Law Firm has more than 30 years of combined experience and is here to help you. This is a time-sensitive issue and I encourage you to contact The Krupp Law Firm immediately at 314-835-9999
Suing a Hospital for Negligence.
Patients depend on hospitals to provide a basic level of care but sometimes hospitals fail to provide that care. Patients can suffer injury or loss and the hospital may be responsible for compensating for these losses. Only when a doctor or hospital fails to exercise reasonable care will a medical negligence case be actionable.
A hospital may be held liable for injuries to a patient in a medical malpractice case. A hospital can be also held liable for the negligence of its employees.
Hospital staff typically includes:
Physicians (ER doctors, surgeons, hospitalists)
Nurses (CRNA, RN, LPN/LVN, CNS)
Techs (Radiology Tech, Ultrasound Tech, Surgical Tech)
Therapists (Physical Therapist, Radiation Therapist)
Medical Assistants
Support Staff
A common misunderstanding is that hospitals are liable for the malpractice of a doctor.
In many cases, doctors are not employees of a hospital. Instead, they may have admitting privileges at a hospital, but function as independent contractors. Doctors can be employees or independent contractors. A hospital has more control over the working relationship with employees than they do with independent contractors. This matters because if a doctor is an independent contractor the plaintiff may not be able to sue the hospital.
Characteristics of an employee:
the hospital's ability to control medical standards;
the hospital's ability to control prices set for services;
the hospital's requirement that the physicians maintain liability insurance with certain limits;
right to terminate individual physicians under the contract if dissatisfied with performance;
ownership of all of the equipment;
the exclusivity of the contract (only physician group performing such services at the hospital).
Characteristics of an independent contractor:
The relationship is based upon a written contract in which the physician group agrees to provide services to the hospital.
The physician group is the signatory to the contract, is a separate legal entity, and is the employer of the physician.
The hospital does not employ or pay the physician.
The hospital does not directly set the physician's work hours at the hospital.
The hospital does not bill patients for the services of the physician.
The main difference between an employee and an independent contractor. An independent contractor decides what work will be done and when their work will be done. For an employee, a hospital dictates what work will be done and when it will be done.
It is often very difficult to know whether a doctor is an employee or an independent contractor. This work should be left to an experienced attorney. It may be possible if the plaintiff was led to believe the doctor was employed by the hospital the plaintiff may be able to sue the hospital.
Causes for Hospital Negligence.
Hospital negligence occurs when a hospital or health care facility fails to follow the duty of care they owe to patients in dealing with those patients.
Depending on who was providing the service, examples of hospital negligence may include:
Failure to diagnose or misdiagnosing an injury or illness,
Misreading or ignoring laboratory results,
Unnecessary surgery,
Surgical errors,
Improper medication or dosage,
Poor follow-up or aftercare,
Premature discharge,
Disregarding or not taking appropriate patient history,
Failure to order proper testing,
Failure to recognize symptoms.
There may be many other examples of hospital negligence not listed here. Contact the Krupp Law Firm immediately for a free consultation.
Hospital Negligence and Medical Malpractice Lawyers.
In Missouri, the statute of limitations for filing a medical malpractice lawsuit in the state's civil court system is two years, beginning on the date of the injury. There may be exceptions but you do not want to take the risk, act now.
If you or a loved was injured due to hospital negligence, it's important that you have a skilled and experienced Missouri medical malpractice attorney on your side. Contact James Krupp or Ryan Krupp of The Krupp Law Firm immediately at (314) 835-9999
Learn About Your Legal Options
Take The Next Step and request your free consultation.